How Jan Became an Estate Planning Attorney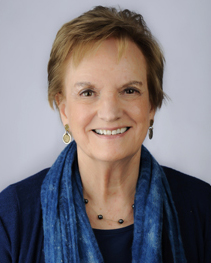 From a Stanford University history major with dreams of law, to a Palo Alto estate planning attorney - between the two were years of raising a family, volunteering in civic matters, singing in church and community choirs and enjoying part time employment. I thought I had found a satisfying life path that would never include being an attorney, but a devastating auto accident changed all that.
In November of 1998, that accident left one of my legs badly crushed and I was facing the possibility of being physically disabled for the rest of my life. Although I'll never be able to participate in many of the physical activities I previously enjoyed, I'm grateful that I'm able to walk again, and that I have been able to revive my dream of being a lawyer.
I applied to Santa Clara University in 2000 when I was still on crutches, was accepted, and began studies in the fall of 2000. From then until now, it has been an ongoing process that involved simply taking the next step. Opening my estate planning practice in 2006, I now enjoy working with individuals and families to ensure that they have comprehensive plans for care during their lifetimes, and for the passage of their property at death.
My Estate Administration Expertise
Many of my personal life experiences have contributed to the development of my expertise in estate administration.
My experience administering care systems and government benefits for the mental illness of my oldest child makes me uniquely qualified to help other families with Special Needs Trusts.
My youngest child's choice to live and work in Australia has given me a unique perspective on comparative and international law as it impacts families.
My wish to contribute to the education of my grandchildren has provided me an understanding of the legal requirements for building a family legacy.
Having been divorced and remarried myself, I know the requirements of pre and post nuptial agreements as important elements of an estate plan for blended families.
Whether it be trust and probate administration, asset preservation, powers of attorney, living trusts, or wills, I would be honored to help craft the estate plan best suited to you and your family.
---